Challah Cover
Your challah deserves a cover fit for the Sabbath Queen!
A challah cover is a wonderful gift for a graduation, engagement, wedding, Bar/Bat Mitzvah or to honor your host. Perfect for welcoming someone to a new home!
Select from the Gallery or contact amy@adardesigns.com to add a personal touch.
Looking for a perfect gift for a simcha? This wedding invitation is the inspiration for the challah cover you see to the right
This challah cover is embroidered especially for the High Holidays. Rosh Hashannah and Yom Kippur are collectively called theYamim Noraim or 'Days of Awe'. This handmade challah cover will grace your table each year as you celebrate the most important holildays in the Jewish annual cycle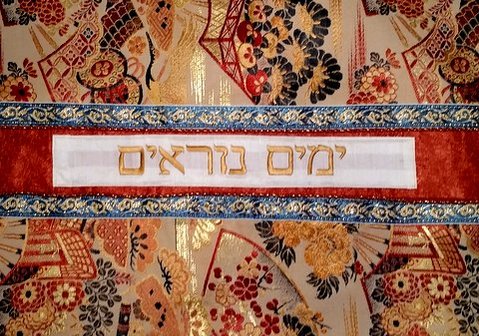 Justice, Justice shall you pursue that you may thrive!
This challah cover was created to celebrate a 60th birthday. The name and birth date of the gentleman are included in the embroidery
Including leather cording and golden beads adds depth and texture to this embroidery. Including pearls, semi precious stones and family heirloom fabrics enhances your family's experience each Shabbat and Yom Tov.
For her Bat Mitzvah, Shoshana chose the rose motif for her namesake. The text is meaningful to her and the colors match her tallit and kippah.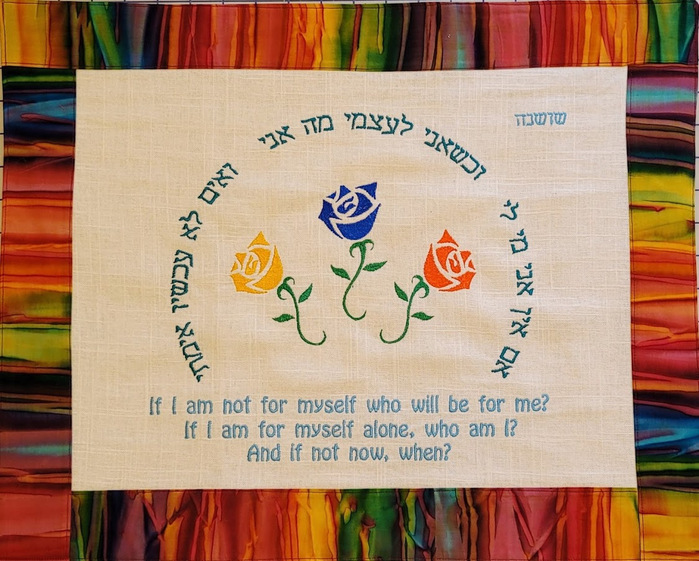 "If I did something right in my life it was to give you my heart"
What better way to memorialize an engagement, wedding or vow renewal .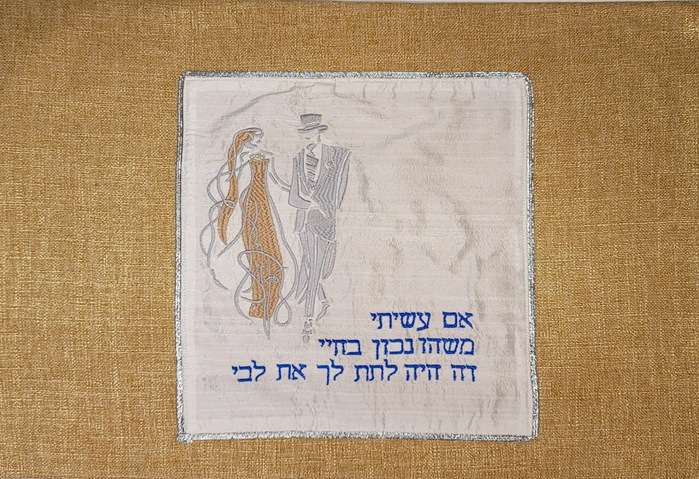 Children love to feel included in the ceremony, and what better way than to bring out their very own challah cover each Shabbat. Add names, choose patterns, anything is possible!