ART PIECES
While creating ritual objects for families, I was inspired to incorporate these themes into pieces that we see everyday.
Intentions in Hebrew and English text adorned with color and design motifs to compliment both traditional and contemporary decor.

Each of these pieces is designed on a 12"x12" canvas. Other sizes can be created for you.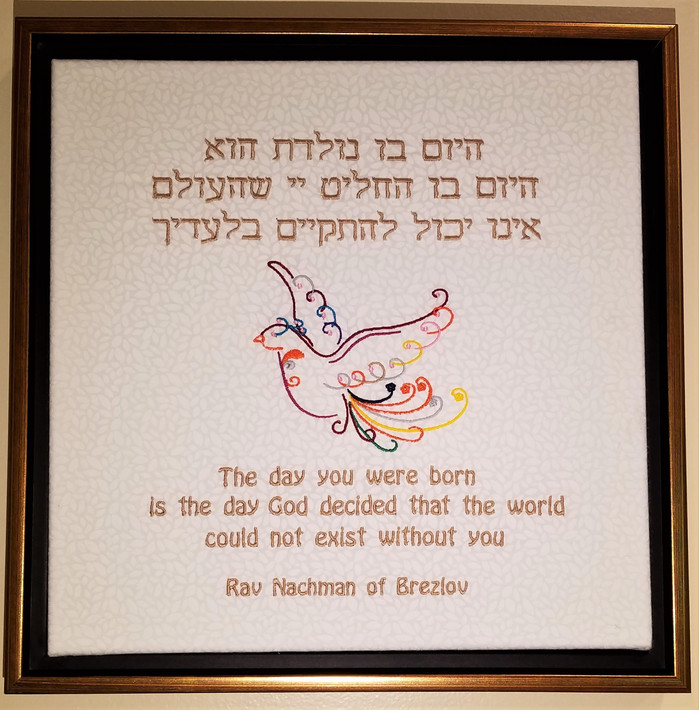 These beautiful words for the bride and groom;
If I did something right in my life it was to give you my heart
You can include names and dates in the embroidery, customize the colors and the motif
However you define community, you must reach out and connect with those around you to fullfill these mitzvot.
You can choose text that resonates with you and create a visual that brings it to life.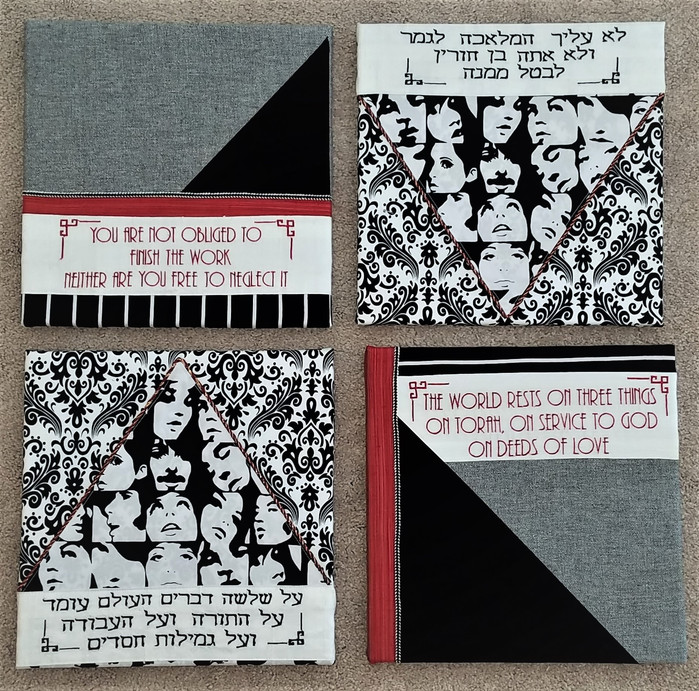 Words that encourage us to elevate our interactions and our intentions can be found in many places. The list from Mussar is an excellent place to look for inspiration.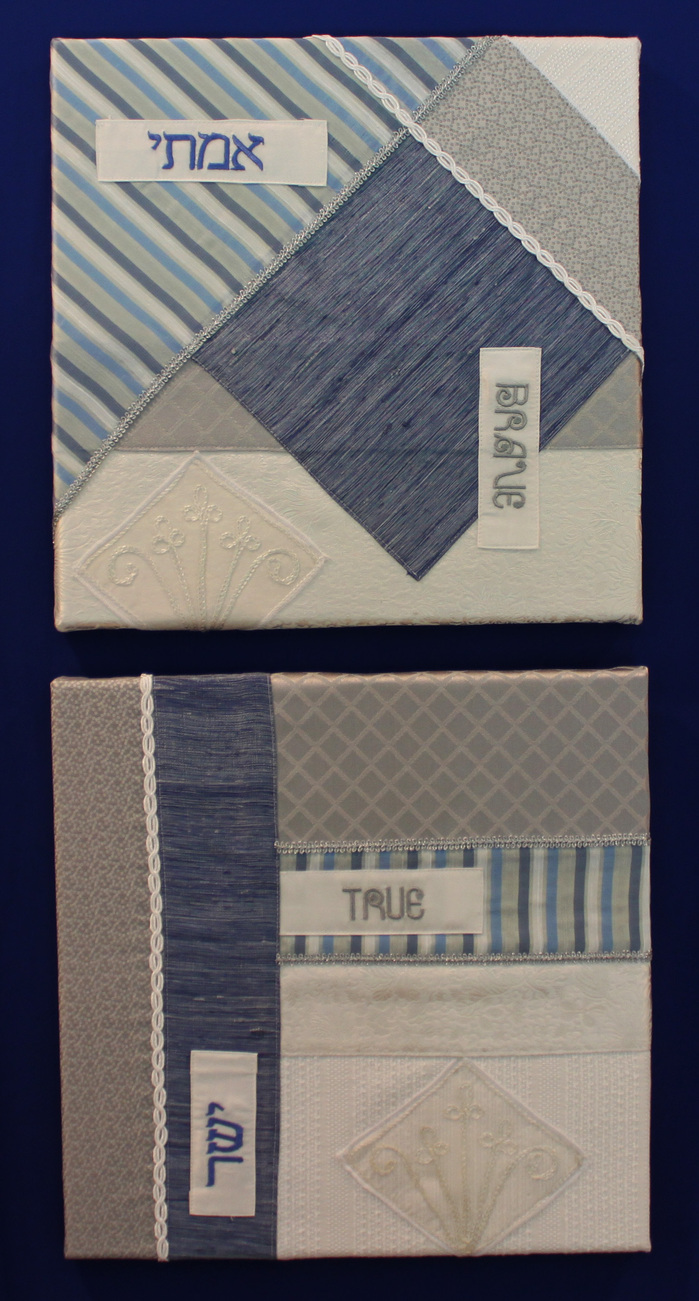 If music is your language, then celebrate it in your home and on your walls! Add color and texture, notes and staff to interpret a prayer or an emotion or to commemorate a simcha.
Are you looking for a meaningful gift for a newborn, B'nai Mitzvah, wedding or other notable lifecycle event?
We can work together to choose a message that expresses your hopes and inspires their dreams.
A psalm, a prayer or a saying from Pirkei Avot, can be embroidered along with a name and date. Pieces of cloth, beads and other family treasures can be incorporated into the fabric of the finished art piece.
The translation for this text is;
"It is not for you to finish the task. Neither are you free to cease from trying"